Stabilizing Ball Arm-Leg Extension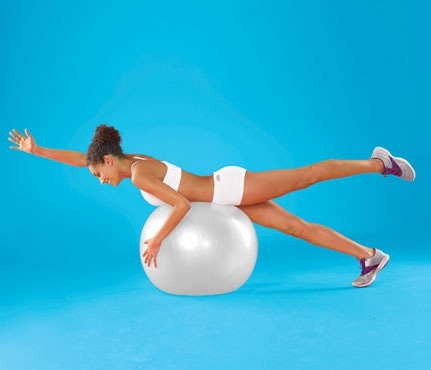 Ball Arm-Leg Extension – Alternating
Lie prone on top of the exercise ball, your belly pressed against it and maintain balance with your feet and hands on the floor.
Extend your left arm and right leg out and up and lower them back after a short pause. Alternate sides after each repetition.
Breathe out while extending and breathe in while returning to starting position.